About Us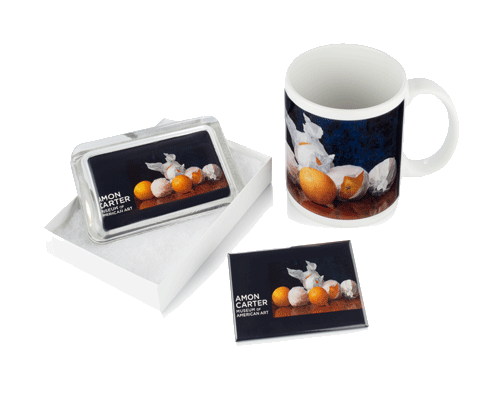 Founded in 1992, Harmony Designs creates custom gifts and products for museum stores, colleges and universities, business, government, libraries, health care, non-profit organizations, individuals and more. It's about us providing a service to as many people as possible.
By combining handcrafting and leading-edge printing technology, we create top quality keepsakes and gifts with low minimums.
Whether you need products for resale, items to promote your organization or business, gifts for events, gifts for donors, volunteers or employee recognition, or a thoughtful way to memorialize a loved one, think about us, we can help!
Examples of Customer Projects
A museum store wanted a full set of products for an upcoming exhibit.  With low minimums (12),  they could market-test the products with low risk.
A former U.S. president needed made-in-USA paperweights for holiday gifts
An artist wanted dishwasher-safe and microwave-safe mugs with perfect color matching for resale.
A theatre company ordered opening night keepsake magnets for the cast and crew.
A church with a tight budget wanted bookmarks for members of their congregation. An 84-year-old church volunteer designed custom laminated bookmarks on line.
An advocate for veterans ordered made-in-USA mugs to distribute to those serving in the military.
Family members collaborated to create a memorial bookmark design to honor a loved one.
A hospital needed paperweights for a groundbreaking ceremony. They were able to preview several different photos and text combinations online.
Bulk discounts helped a city in Pennsylvania save when they ordered 500 ceramic ornaments featuring their town logo to sell at a holiday fundraiser.
Ordering Custom Products
A web-based product builder makes it easy to design unique products online with no design experience needed.  For those who want to create designs "offline," we provide downloadable specifications.  Or give us a call if you'd like us to put together your design.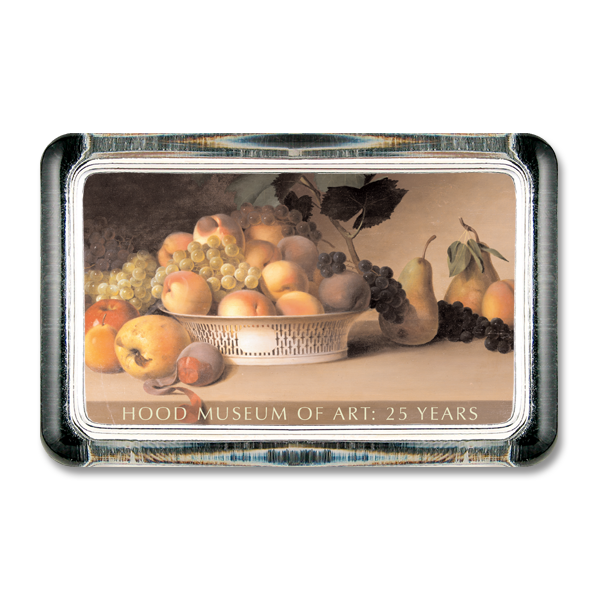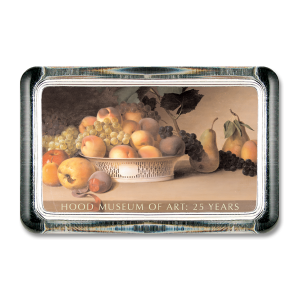 Free random samples are also available before you order.  (Call  888.293.1109).  We offer low minimums so resellers can market-test their products with little risk.   Email proofs let you double-check your design before production.  You can also order an actual pre-production sample before ordering a larger quantity.
Your products are made to order. With that in mind, we keep your unique product information on our server so that you can easily reorder your items again and again without difficulty.  If you order online and save your design, you can return to your online account to see your saved products and reorder as needed.
Products include:  Custom Aprons, Coasters, Coffee Mugs, Jigsaw Puzzles, Keychains, Luggage Tags, Magnets, Mouse Pads, Ceramic Christmas Ornaments, Laminated Gold-Foil Christmas Ornaments, Paperweights, Postcards, Rulers, T-Shirts, Tote Bags.
Ordering Ready-Made and Semi-Personalized Products
Ready-made products with optional personalization include Presidents Rulers and Presidents Bookmarks.  For crafters, Paperweight Kits include all materials needed to make your own glass paperweights.  A free gift box is included with each kit.  Bookmark Tassels,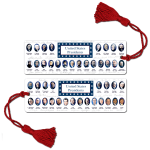 with deluxe tied-in knots come in handy for those who make their own bookmarks.
Production Time

Most orders are designed, manufactured, shipped and delivered within 24-48 hours, but RUSH Service is also available for even faster turnaround. If you have a firm date for an event, please call to confirm turnaround time. (PH: 888.293.1109).
Testimonials
Our customers often contact us with feedback about us and their experience working with us. Here are a few customer comments.
Contact Us
Resellers can apply for a wholesale account here.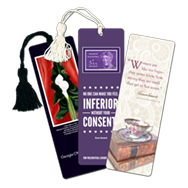 Contact us about your project needs or if you have a question about us!
S.C. Franklin, President  and Founder
Harmony Designs, Inc.
129 E. Harmony Road
West Grove, PA 19390-1009
Phone:  888.293.1109
Members: Museum Store Association • Fair Labor Association