Please Wait
Select Options to Personalize Your Custom Bookmarks
Select a Style
You can choose a different style by clicking back to this step at any time
Select & Adjust My Image(s)
You can upload multiple images for your design!
JPG, PNG, GIF, TIF
4 MB Limit
.
Once your image is in the designer, you can click on it to move or resize.
Click image within the product outline to select and move it. To resize, click image, then pull a corner to stretch or shrink the image. To view without image box outlines, click outside the product.
Type My Text (optional)
OR
If you prefer "no text" please proceed to the next step.
Click the text inside the product outline to select it. Then you can adjust font size. To view text without text box outline, click outside the product.
Select Border
None






















You can move your borders up and down. Click on them and drag them.
Select Background Color
Select Tassel
Select Charm
Standard Bookmark Pricing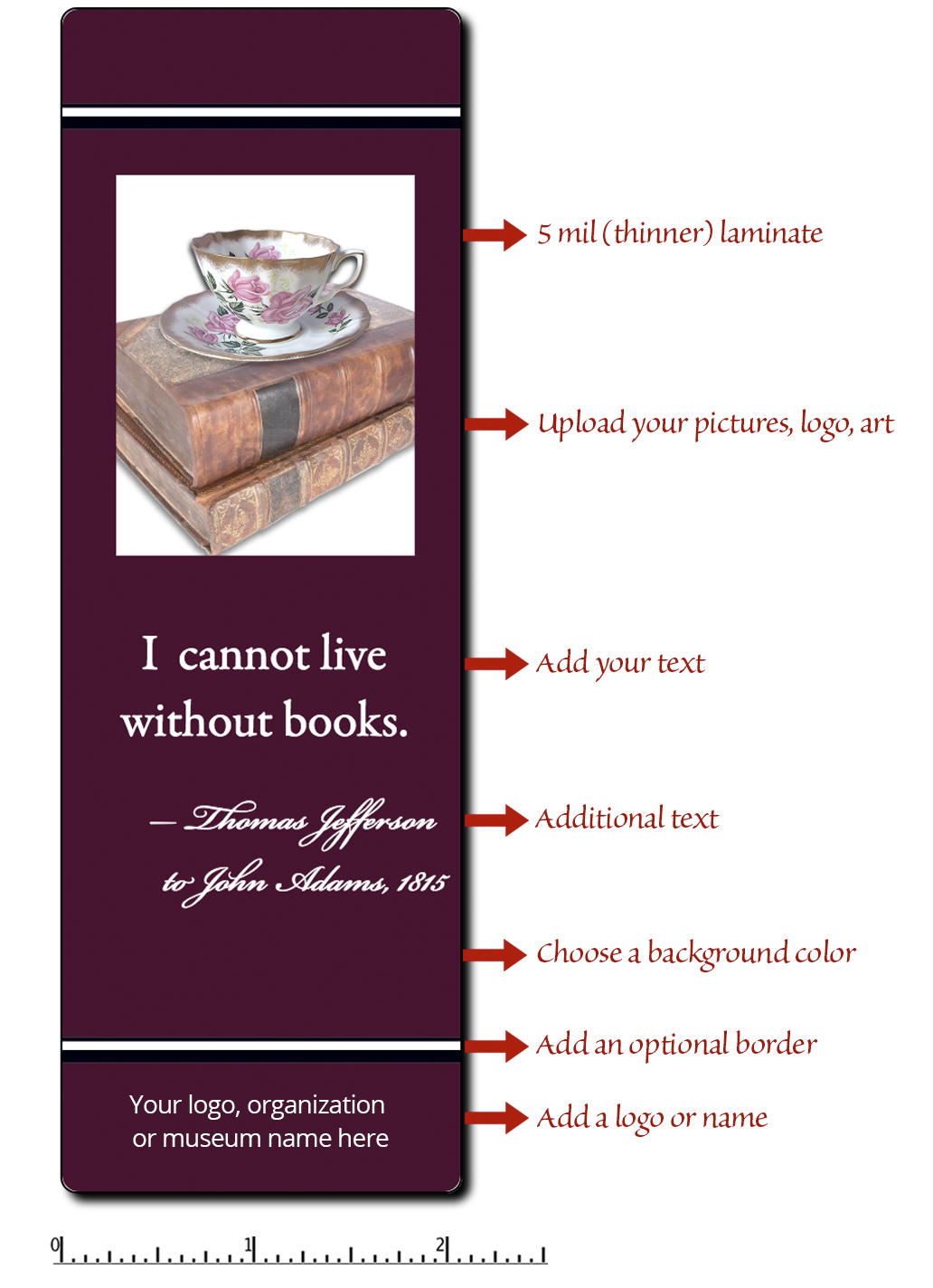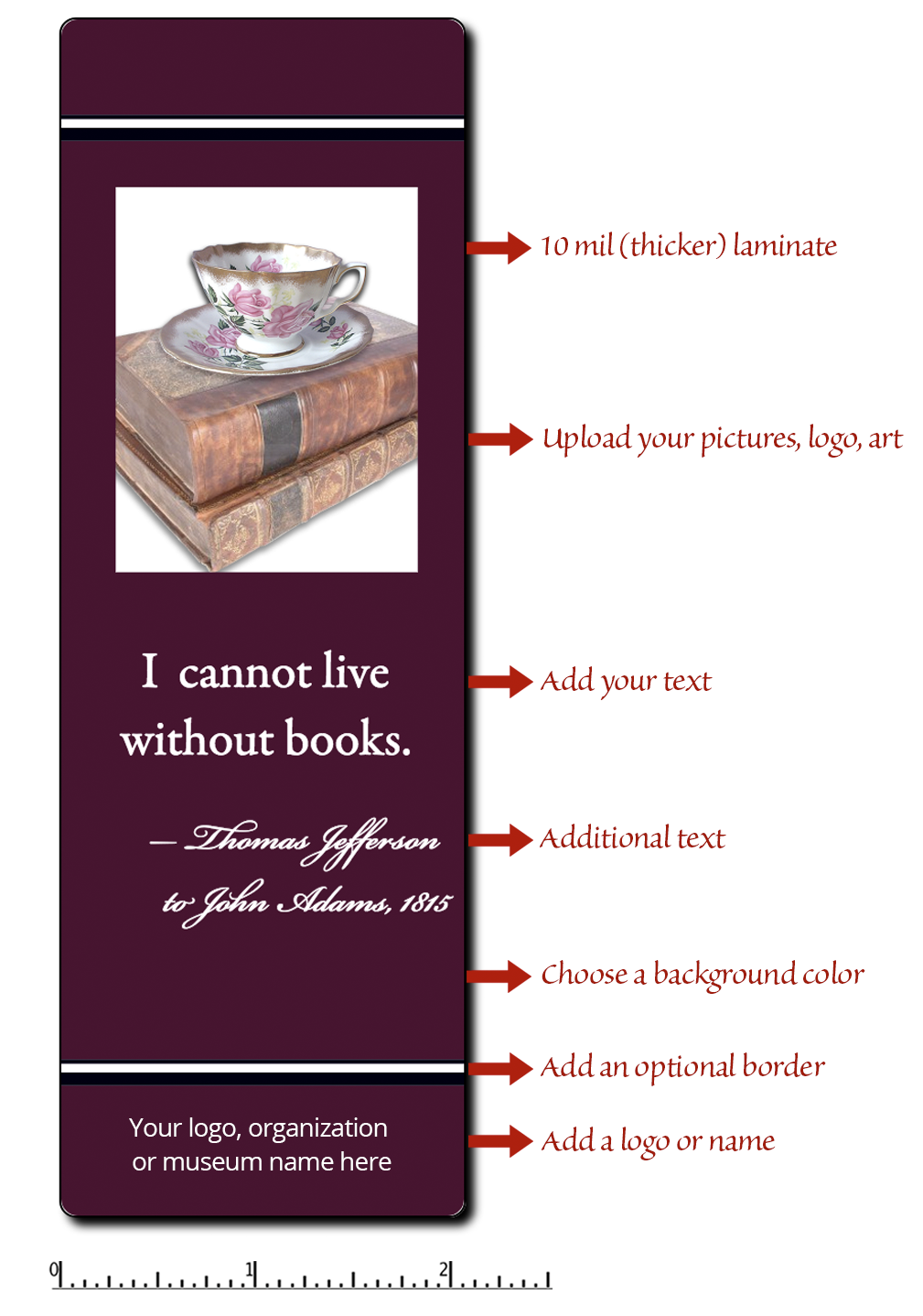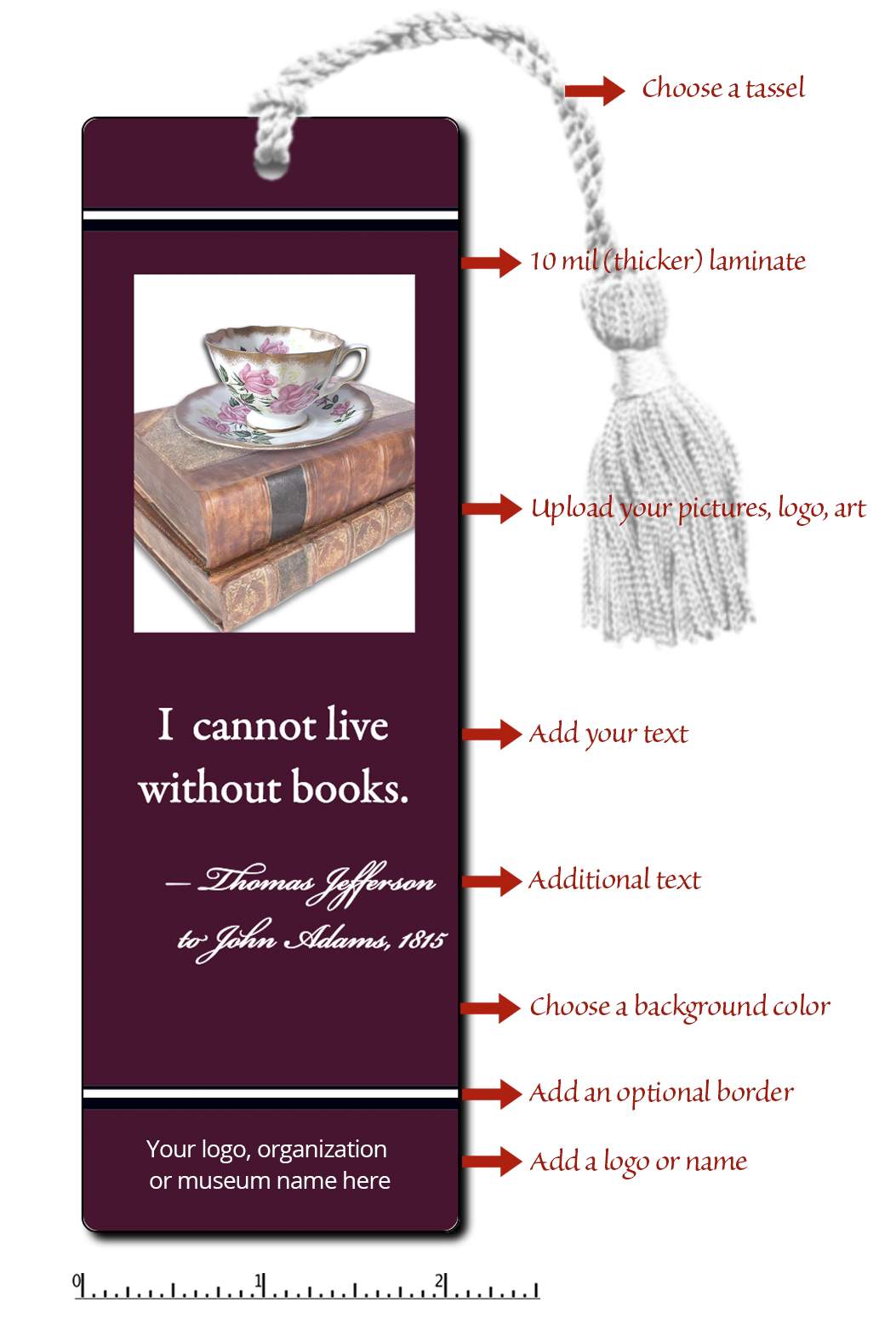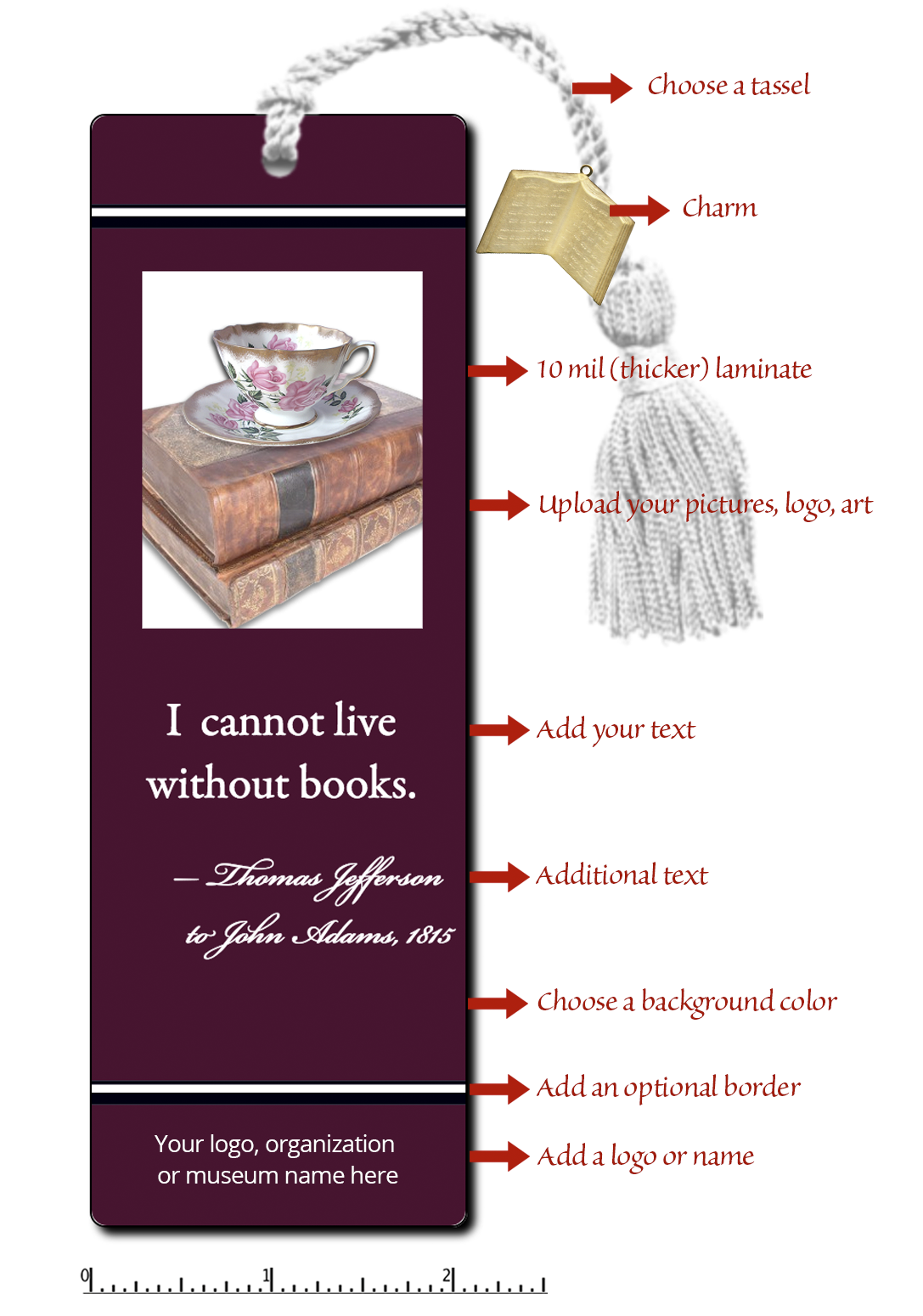 Testimonials
Quote Library
| Select | Text | Title | Attribution | Subjects |
| --- | --- | --- | --- | --- |
Custom Images
Custom laminated bookmarks with a price point for every budget.  View a preview online.